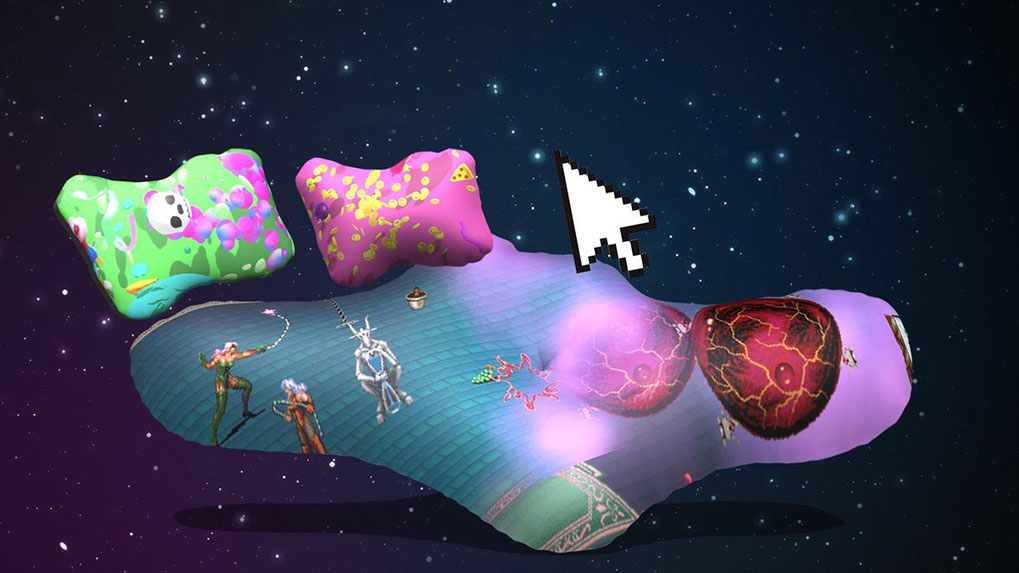 Galerie Galerie (www.galeriegalerieweb.com) is an online platform devoted to the production, dissemination, and democratization of digital and web art in a context adapted to it. Each year, Galerie Galerie presents a series of online art exhibitions, gives digital and web creation workshops to a variety of audiences, gets involved in the organisation of mediation events called "AFK" (Away from Keyboards), including a digital art auction, and participates in various special projects in collaboration with multiple partners.
-
(☞°ヮ°)☞ Galerie Galerie Team: Gabrielle Bernatchez, Marie-Charlotte Castonguay-Harvey and Sophie Latouche ☜(°ヮ°☜)
-
"Bed Art School"
In the summer of 2016, in an interview published by ETC MEDIA magazine, web artist Émilie Gervais said she had created her own art school, which she called "Bed Art School": "I figured I'd learn and work more straight from my bed, […] basically I'm going through art school without really being in it. The Internet is my school."(ETC MEDIA, Number 108, Summer 2016, p.44-47).
Inspired by this idea, as well as the very place of the Ancienne École des Beaux-Arts de Montréal, Galerie Galerie presents Bed Art School, a group exhibition that explores the idea of the room as a place for creation and learning, broadcast online at www.galeriegalerieweb.com as well as in an IRL installation @Chromatic 2018 Festival.
-
With the works of Matthew Keff, Cassie McQuater and Jules Leloup Mayrand.